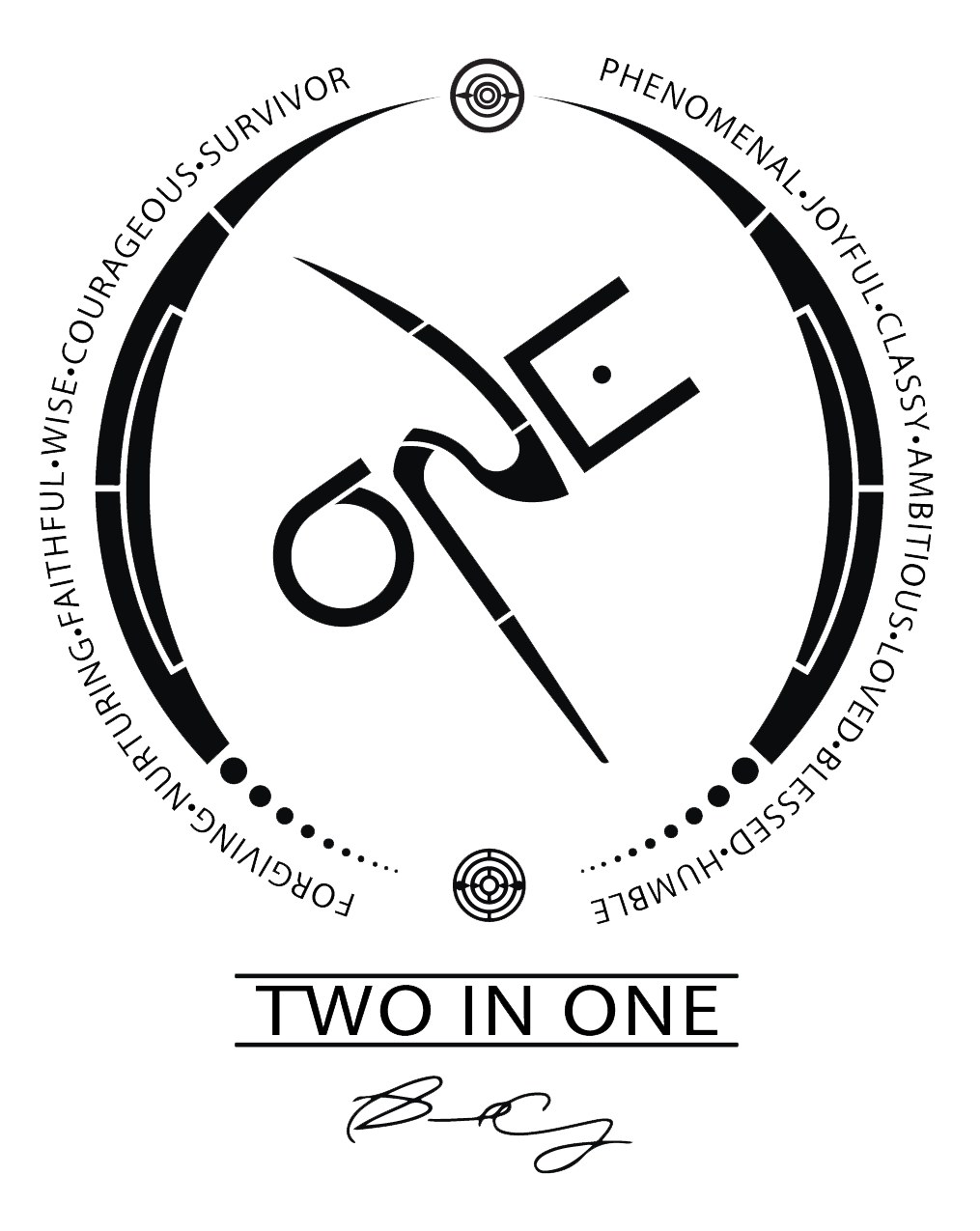 The Importance Of Family
John Henrik Clarke, the prolific African history scholar, was quoted as saying, "the most fundamental building block of the nation…is the family."  The very first people on earth formed a family. From the beginning, God blessed and encouraged families, commanding Adam and Eve to "be fruitful, and multiply, and replenish the earth" (Genesis 1:28). Their example shows us that families are of God, the very purpose for which we exist; as the center of God's plan for our collective happiness and progress; gracefully woven into His divine blueprint.
Eric Shaw
Family is all about "unconditional love." We share in one another's joys and sorrows. When one family member falls short, we persevere with tireless efforts to love and support them regardless of the circumstance. If one falls, family will always be there to lift them up! We have a responsibility to be the wind beneath each other's wings. The same goes for when a loved one is soaring and achieving. We celebrate, encourage, embrace and continue to nurture their accomplishments. A strong family bond is the epitome of selflessness and strength. Nothing or no one can penetrate through that bond of devotion to family! A family that is grounded has a spiritual connection to our creator who sustains us through any trial or tribulation. It is a cohesive bond that will never bend or break because of the gift of Love! " And now these three remain: Faith, Hope and Love. But the greatest of these is LOVE."!! 1 Corinthians 13:13
Verborah Frasier
After four scores on this earth and having seen almost all this world has to offer…including riches of every kind, honors and rewards…I can finally evaluate what is the single most important thing in all of my existence. It is very simply the relationship between my family and myself. The family I was born into, the family I married into and the family God gave me, commonly referred to as friends. Family is my true wealth, all the real wealth on earth and all the wealth in the vast universe. The true treasure of life is the love for and the love from your family. Any man or woman who values anything above the treasure of his or her family will die impoverished no matter how many coffers of gold and silver lay at the foot of his or her coffin.
Samuel Evans
The family is an incubator that nourishes you with love, understanding, prayer, wisdom, forgiveness, and strength. The family mentors you throughout life and is your compass leading you in the direction you should go to avoid many of life's pitfalls. The family instills values (education, entrepreneurship, integrity, hard work, cleanliness, worship, etc.) that will aid you during your journey, hoping you'll pass these values to future generations when the process starts all over again. You see the family has a moral obligation to discuss family history and instruction. The survival skills and legacy the family imparts is priceless and without the family you may be a drift not knowing who you are or that you are a child of God.
David Coney
When I think of the importance of family, I often put things in the perspective of those without "blood" family, i.e. orphaned children, foster children, and those on the streets alone. The notion of family can often be taken for granted by those who live in the same household with their biological mother, father, siblings, and extended family, i.e. grandmother, grandfather. I've come to value family especially during this pandemic which has caused my family to have more dedicated time at home due to the shutdown of traditional schools and the workplace. Before the pandemic my husband worked out of state, dating back to 2012, and would be away for two weeks and home for 5-days on a rotating schedule. It was often difficult seeing him leave and knowing that it would be two weeks before his return. His schedule required me to have the responsibilities of mothering and caring for my two children alone or with the support of extended family members. Since he's been home full-time the family bond is stronger and we take full advantage of the time by spending quality time together with nightly family dinner, movie and game nights, and talking with our teenage children about the birds and the bees. I feel blessed and fortunate to have a loving family that I treasure more and more with every passing day. These special times with family will never be taken for granted.
Andrea Dziengue
The family unit is such an important part of who we are and what shapes us into the individuals that we become in life.  I grew up in a traditional family household with both parents, siblings, and a dog.  My childhood was a good one and it wasn't until I became an adult that I realized just how rich my own family values of faith, love, and sacrifices shaped me into who I am today.  I am a single mother that raised my son with the extension of family, friends, and church.  These facets of people have played a big role in my life as I was growing spiritually, financially, and mentally through any adversities that have come my way as a single mother. The wish to have a traditional family in the way that I was raised would have always been a dream for my son and I, but it did not happen that way.  I don' take for granted the village that helped me along the way as a parent, but I can say the rich tradition of love, faith, and peace has let me know that family will always be there for me and I instill those same values in my son. As a single parent, my unit did not include everyone under one roof, but it was a strong family bond that was rooted in me to carry that tradition on in life and pass it on to my son.
Renee'  Sutherland
The Importance Of Family
Family is everything thing. When your foundation is built on the Father and your family is full of endless love. There's nothing that can break you. You might bend a little or even fall but you will never break. I'll write my name on that.
Sharon M. Eutsey
Today, lovingly enough, the word, "family" can be often used to refer to friends and acquaintances outside of true blood lines. While that's okay, those of us who know and cherish the pure truth of family understand the magnitude of the term and refuse to yield to this much broader usage. Family means the genesis of two, who become one, to raise and subsequently, represent each other, to love–agape love–no matter what, and for many, by any means necessary, all who have been born of the union. Family means and unceasing, unselfish effort to be for one another. Family is the essence of being in 2n1.
Frank Douglas Williams
Everybody needs family it is important to have a sense of belonging to someone. To feel appreciation, affection & love but importantly a family provides the love u need. We need others to support & to love us, even as we love & support them. Families are important because human beings cannot live isolated lives all the time.
Sharon Rivers
Family is the example of the Love and mercy of God. At the moment the father ushered in his son to give life a second chance, family became the example of love and mercy for life here on earth. Profoundly, family has a way of steering life and depending on the values of that family the individuals coming out of it can either do good or bad to the world. The blessing is that we all get a chance to be apart a family as well as create one, and how you choose to steer your family determines to an extent how the rest of the world you live in will experience life as well.
Alex Williams
Family is the essence of life.  Family encompasses the characteristics on how God wants each one of us to relate to our broader family which is our world family.  Family is unconditional acceptance where membership is mandatory.  It is unity in diversity or sometimes unity in spite of diversity.  Family is lifelong connectedness for better or worse, richer or poorer, in sickness and health.  Family is where we are believed in, nurtured and molded-all towards making us the best possible people we can be.  Acceptance, belonging, connectedness, unity in diversity are the essence of family.  The essence of life. The essence of God.
Rick Brown
Family….
Is your past, it shapes your present and molds your future. It's the warmth of your grandmother, the nurturing of your mother and the protection of your father. It is pain, trauma and shame wrapped in love, support and strength. Family just is!
Ashley Wright
The Bible says that God is love and that humans crave love from the moment of existence. … Four unique forms of love are found in Scripture. They are communicated through four Greek words (Eros, Storge, Philia, and Agape) Storge is family or familial love which refers to natural or instinctual affection. I see this type of love as stretching far beyond blood lines, but when souls are able to recognize a familiarity in one another. So much so that instinctively they become close: family. These souls are critical in our lives, in my life. They bring me joy, challenge me, provide a shoulder to cry on, a listening ear, and most importantly an open heart. Family is a reflection of God's love for us, for me.
Airiea Williams-Kuuan
F~ Forget
A~ About
M~ Me
I ~ I
L~ Love
Y ~ You
This is what family is all about!!!
Donald Lowe
The Importance Of Family
Family is important. Family creates our foundation of love that we pass on to our individual relationships. Family is something that we take pride in representing, and my last name means everything to me. My last name represents a legacy and gives me a greater sense of purpose. My family has always been stronger as one than divided. It is important to have a unified family if possible because anything is possible with a strong support system. Overall my family has provided love, unity, and understanding, which have made it of great importance to me.
Austin Evans
Family is everything! Without family we are nothing! No matter how far we may go or stray away from the nest we always find our way back. It is a unconditional love that is ceaseless. It is a love that brings assurance to the soul. Family is forever and it is all day long and it never ends!
Desmond Wilson
The word "Family" to me is the source of friendship, trust, wisdom, support, and most importantly a reminder that God is always present. Family for me isn't just limited by blood, but it's more so a spiritual thing. It took me a while to realize the true value and worth of having a family because often times it isn't until you live and learn a few things until your perspective changes (at least for me). This previous year helped me to see that more clearly than ever before. Essentially, family and God are the two things that I can count on to remain constant. In a world where there are so many uncertainties and doubt, it feels good to be surrounded by those that truly care and motivate your personal and spiritual growth. When I was first introduced to 2-in-1 I was a fan from the concept just by hearing the principles in which it promotes. 2-in-1 is a brand I definitely resonate with on a deeper level because it isn't just a fashion statement for me – it's a symbol for so much more! (God + Family)
David M. Coney
I have always known the importance of family, but COVID has showed me how strong a family needs to be during these trying times.  It is important to keep in contact with each other throughout our stay at home for safety.  Zoom, facetiming and small gatherings are what has kept us strong as a family through this pandemic.  I kept my circle close to just my kids, spouses, grandkids at first.  As the months went by, we included my siblings and their families with the understanding that we trusted each other were in a healthy state or stay away.  The Pandemic has shown us all the importance of family and God is still in control in the mist of this storm.  As many families and friends are looking forward to the day we can gather again, please stay safe as we adjust to what could be our new normal.  This too shall pass and praying we all come out on the other side.
Karen Hawthorne
"I grew up not hearing much about my family history. Therefore, I've always wanted to know things like my slavery history or what village my people are originally from in Africa. We are a resilient people. That is why it is my desire to know where I come from so I know whom to give my thanks. My family is important to me because it is my history. My family is my pride , my heritage, and my reason for everything I strive to do in life. I pray I leave a legacy that my sons can be proud of. "
Stacy Cobb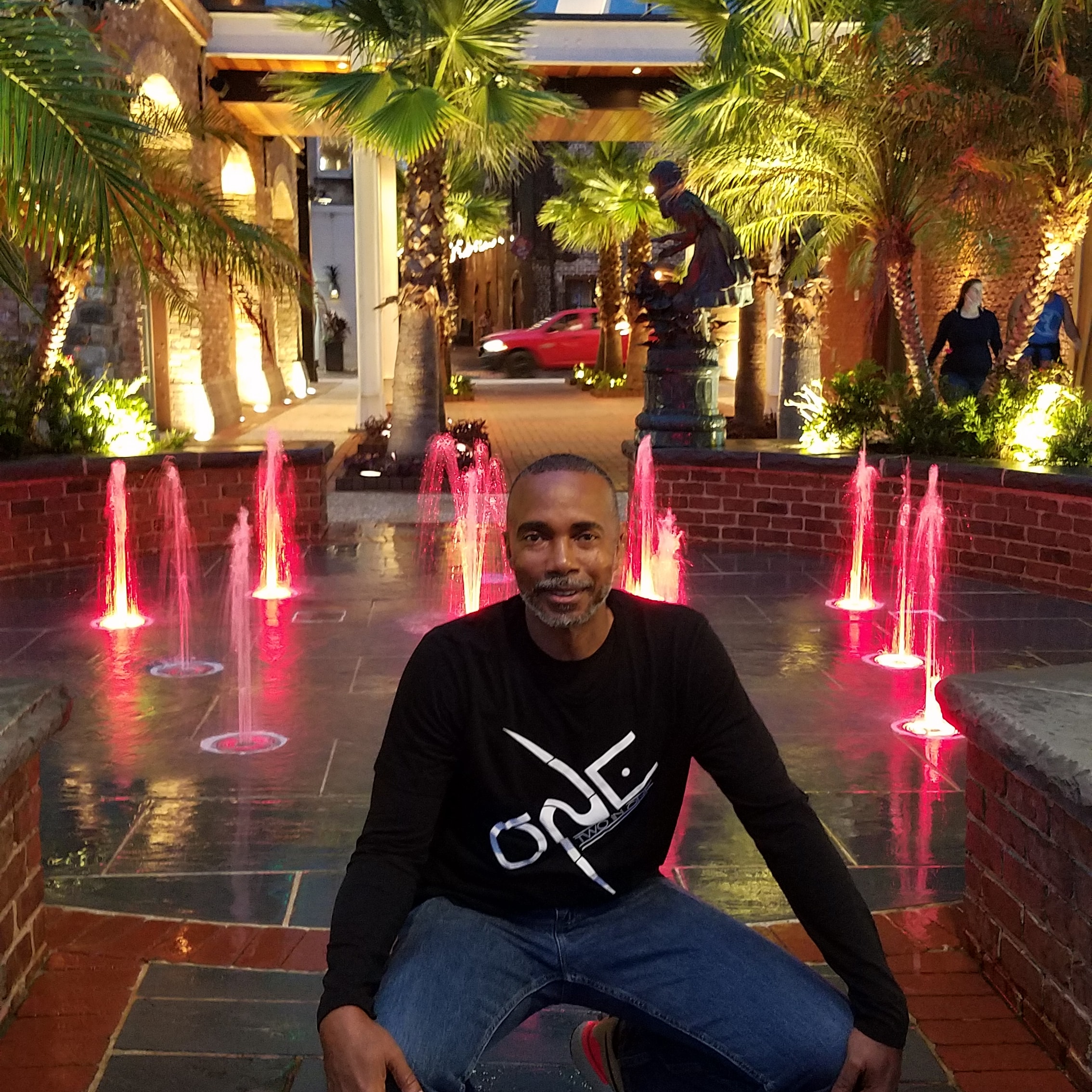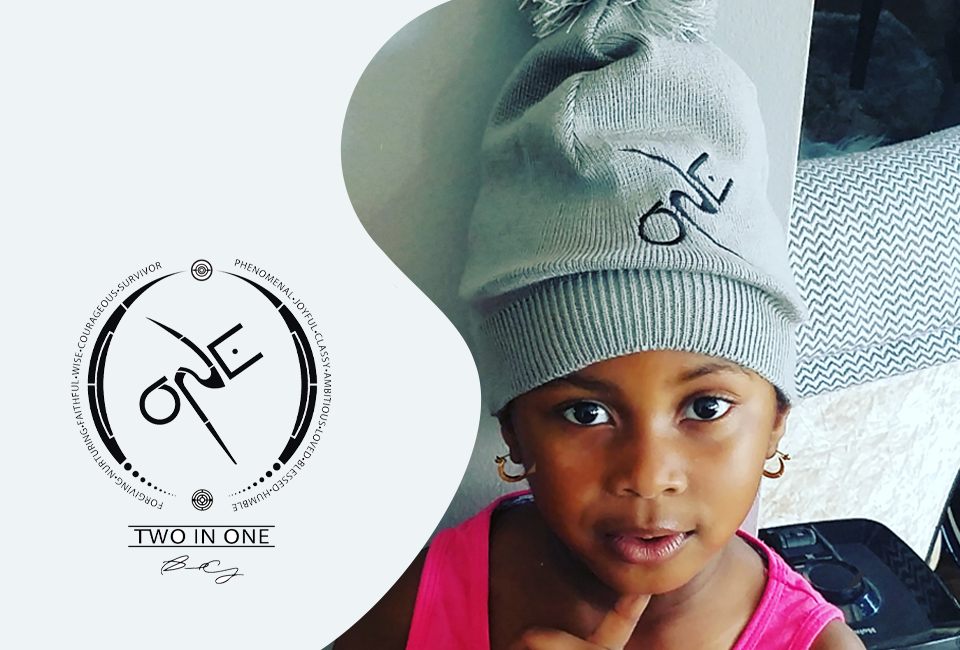 About the 2n1 Founder
David is a native Savannahian where he graduated from Savannah State University with a degree in Engineering. He is currently employed with a leading aircraft manufacturer in the Atlanta area. He has been married for over 20 years and has a four children and one grandchild. David enjoys long walks on the beach, a good book, and a good conversation. He established Two In One LLC as a solution to help individuals and families to achieve a better life through God and family. Two In One's Mission Statement reads: To bless the Lord at all times as Two In One connects and provides a service that will be a generational blessing.
Faith has been an integral part in our communities. It has been a part our lives that has given us hope and stability. We see our churches filled on Sunday's with people seeking a word of hope and direction. There is a hunger that is present in the world right now, and people want something to hold onto to. Something that will reassure them that things will get better. Let's face it: As a people, we have gone through tumultuous times, and have survived to talk about it. We have had a tenacity about ourselves that would not allow us to give up or give in. It is this same tenacity that we need now, and we need to teach our children.
Our grandparents, and great grandparents had this kind of tenacity. That tenacity, and dignity, and faith, that allowed them to take a job as a maid or chauffer when they were educated, but couldn't get another job. It was their faith, and their love, and belief that things would get better, that had them working two and three jobs, doing menial labor, being subjected to condescending words, that tore at their manhood and fatherhood, and womanhood and motherhood. Yet they kept their faith, and believed that God would answer their prayers.
We find ourselves at a pivotable point in history where we must return to God and Family to reach our destiny.